Projects
Past and current projects in the school:
1. Erasmus Mega Project:  Building capacity by implementing mhGAP mobile intervention in SADC countries . Project Agreement No. 585827-1-2017-1-F1-EPPKAP-CBHE (2017-3636/001-001. The Project is C0-Funded by the Erasmus + Programme of the European Union. Project duration: October 2017 to September 2020.  In Zambia the Project Principal Investigator is Dr Lonia Mwape
Major Aim of the Project: To develop a mental Health Screening Application for use by Primary Health Care  Providers to screen adolescent for depression and substance abuse in Zambia and South Africa.
The project is being implemented by a consortium of 10 Universities
Turku University of Applied Science, RUISKATU 8, 20740, Turku, Finland
Hamburg University of Applied Sciences, Hamburg, Germany
Riga Technical University, Riga, Latvia
University of Zambia- Lusaka School of Nursing
Lusaka Apex Medical University- Lusaka Zambia
Stellenbosch University-South Africa
University of Cape Town-South Africa
University of Pretoria – Pretoria- South Africa
Walter Sisulu University - Mthatha, South Africa.
Universiteit Van Die Oranje Vrystaat- Bloemfontein, South Africa
2. The NORHED (Norwegian Higher Education Development) project: It's a Five Year Project sponsored by Norad. Agreement number:  QZA-0484 NORHED 2013 – MWI 13/0032. Agreement period: 2013-2018 Project Title: Development of a Novel Nursing and Midwifery Graduate and Postgraduate Training Program in Malawi, Zambia and Zimbabwe.   In Zambia the Project Principal Investigator is Prof Margaret Maimbolwa.The Project is administered by a consortium of Five Universities: Three Southern Partners- Univserity of Malawi, Kamuzu College of Nursing, University of Zambia- School of  Nursing Sciences and University of Zimbabwe College of Health Sciences-Department of Nursing.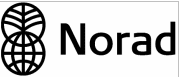 The two Northern Universities are Arctic University of Norway (UIT) and University of Oslo.
At the University of Zambia-School of Nursing Sciences, the Project has undertaken the following:
a) Development of the BSc Midwifery Curriculum
b) Development of the MSC Midwifery and Women's Health Curriculum
c) Development of the PhD Midwifery Programme
d) Sponsorship/Scholarships for 4 MSc Candidates
e) Sponsorship for  PhD Midwifery Candidates
f) Sponsorship for 8 Faculty Small research Grants
g) Sponsorship of the Multicentre Project (Baseline research and implementation to Improved quality of life for mothers and new-borns in Lusaka and Mumbwa Districts of Zambia
Publications
Catherine Mubita Ngoma. (2017). Post-partum beliefs and practices among rural women in Zambia. International Journal of Current Medical and Pharmaceutical Research.  Available Online at http://www.journalcmpr.com, DOI: http://dx.doi.org/10.24327/23956429.ijcmpr20170261
Catherine Mubita Ngoma and Brenda Siachapa (2017) Use of Herbal Medicines to Induce Labour by Pregnant Women: A Systematic Review of Literature JOJ Nurse Health Care. 2017; 2(3): 555590
Foster, A. A., Goma F.M., Shamian, J. Moore, C., Kabinga-Makukula M et al. (2017). A Formative Assessment of Nurses' Leadership Role in Zambia's Community Health System, World Health & Population Vol. 17, No 3
Katowa-Mukwato Patricia1, Maimbolwa C. Margaret2, Mwape Lonia3, and Mutinta C. Muleya4 (2017) Experiences, Needs and coping strategies of pregnant and parenting teenagers: A perspective from Lusaka and North-Western Provinces of Zambia, Journal of Research in Nursing and Midwifery (JRNM) (ISSN: 2315-568) Vol. 6(4) pp.056-067, December, 2017. Available online http://ww.interesjournals.org/JRNM. DOI: http:/dx.doi.org/10.14303/JRNM.2017.110
Katowa-Mukwato P., Chapima, F, Sianchapa, B and Mwinga-Kalusopa, V (2017). Learning styles and intelligence types versus academic performance of nursing students of the University of Zambia. Journal of Nursing Education and Practice. Vol .7: 83-90. DOI: 10.5430/jnep.v7n10p83
Katowa-Mukwato P., and Banda S.S (2017).Acquisition of Competence in Clinical Practical Procedures: A Model of the University of Zambia Medical School. British Journal of Medicine & Medical Research. 19(8): 1-14, 2017; Article no.BJMMR.31279
Zulu M. & Chanda D. (2017). Mothers' satisfaction with immediate postnatal care provided at Ndola central hospital, Zambia. International Journal of Nursing Research. Vol 3(4). Pp133-134
Catherine Ngoma, Sebean Mayimbo (2017).  The Negative Impact of Poverty on the Health of women and Children.  Annals of Medical and Health Sciences Research 7 (6):442 – 446
Major Achievements
Introduction of Bachelor of Science in Midwifery (BSc Midwifery) program.
Accreditation of Bachelor of Science in Nursing (BSc in Nursing) program by the higher authority.  
Current On-going Research Activities in the School
Social Mobile Media to educate, connect and empower frontline health workers in Nigeria, South Africa and Zambia.
A novel Nursing and Midwifery Graduate Masters and PhD Program: Improving education of nurses and midwives.
Quality and Antenatal, Intranatal and Postnatal care: A case study of optimizing maternal and neonatal outcomes in Zambia.   
Collaborations
The School of Nursing Science has a collaboration with the following Universities:
International
Orebro University in Sweden
Oslo University College, Norway
Cardif University, United Kingdom (UK)
Soka University School of Nursing Sciences
Local
Rusangu University
Apex Medical University, School of Nursing
City University