The University has accommodation for 3,294 students at the Main Campus and for 442 at the Ridgeway Campus. Accommodation is on a shared basis with two students occupying each study room. The University does not provide quarters for married students nor does it provide quarters for student parents with babies. Students who are married or are parents with babies must, therefore, make arrangements for the accommodation of their families outside the University. The University does not guarantee accommodation for every student. This is so because the total student enrollment each academic year exceeds the available hostel accommodation; not all students can be given residential accommodation on campus. The hostels are organised into a number of halls of residence. Residents in each hall elect a representative each year to run the day-to-day governance and to deal with minor organisational and disciplinary problems that involve members of the hall. Each hall of residence is manned on a 24-hour basis by hall attendants, whose duty is to assist students with any immediate residential problems.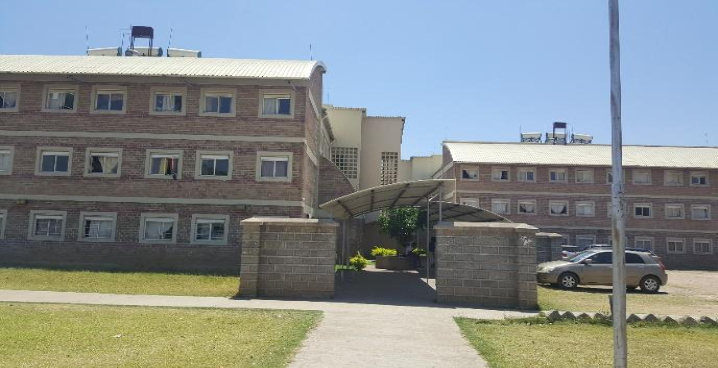 Exchange Student Accommodation:
UNZA allocates private apartments, which are offered for International Students on short term exchange programmes. Exchange students are accommodated in shared rooms, which are contained with a bed, a toilet, a bath-tub and a stove. The distance from the exchange students' residence to the main campus is approximately 500m.
Exchange Students who wish to find their own source or other alternatives for accommodation during their study at the University of Zambia are free to do so. Nevertheless, this might be subject to inspection by relevant University of Zambia authorities so as to ensure that appropriate standards are adhered to.