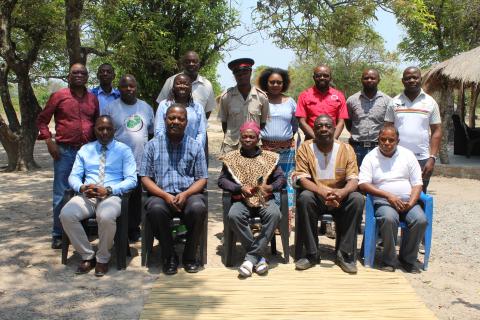 Chief Chitambo of Chitambo chiefdom is delighted by the University of Zambia's plans to develop a centre of excellence for educational and agricultural purposes. The Chief says that UNZA's desire to build teaching and agricultural facilities in his chiefdom is a good sign of development which will benefit his people and change the face of his area.
The traditional leader stated that his chiefdom needed infrastructure development that should uplift the living standard of his people such as boarding schools, university, clinics and hospitals, as well as good road network.
Chief Chitambo further said that he would soon launch a campaign against early child marriage and promote "go back to school" sensitisation in his kingdom.
The Chief was speaking when he welcome a delegation from UNZA led by Acting Vice-Chancellor, Prof Boniface Namangala and Dean, School of Education, Dr Bentry Nkhata on Thursday, 20th October 2022 at his palace.
Meanwhile, Prof Namangala, assured the Chief that the University had ambitious plans to set up a research and training centre for the School of Education, School of Agricultural Sciences and School of Veterinary Medicine. The Deputy Vice-Chancellor informed the traditional ruler that this was the University's strategic plan to decongest its main campus in Lusaka.
And UNZA Dean of School of Education, Dr Bentry Nkhata said that the initial idea was tell the story of local people of Chitambo chiefdom who supported Dr David Livingstone through their kindness and generosity until his death. The Dean said that University would continue to support the cultural and traditional activities of the Lala people of Chitambo chiefdom.