Details
Details

Parent Category: News
Category: New Initiatives
Published on Sunday, 02 February 2014 17:26
Written by PReSTID
University of Zambia researchers in the School of Agriculture embark on a new project for fuel production from sweet sorghum.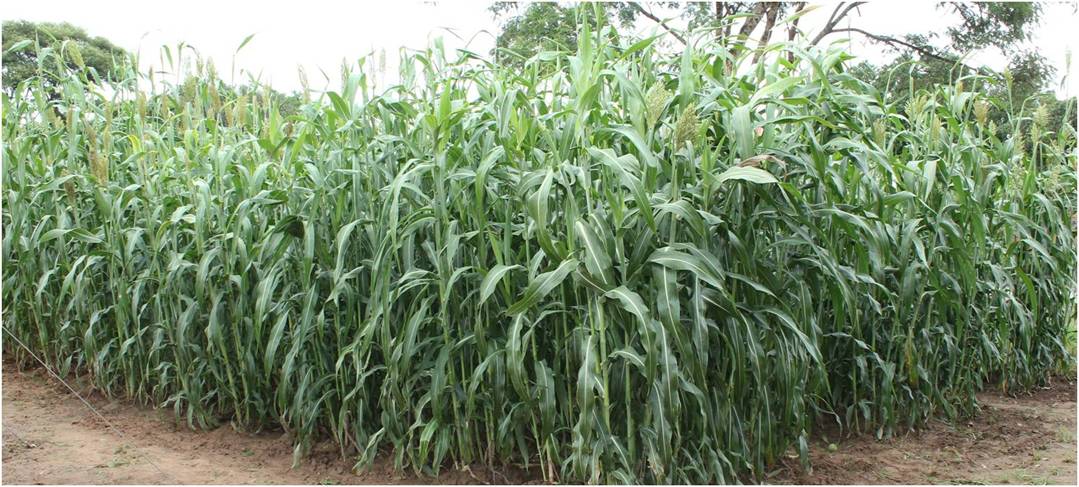 The team is in phase one of their efforts to supplement fuel production for cars and other usages from sweet sorghum.  Sweet sorghum is an edible crop grown on marginal land and can provide both food and energy in an integrated food and energy system.
Lignocellulose rich sweet sorghum bagasse (solid left over after starch and juice extraction) can be converted to bioethanol using a variety of technologies the University of Zambia is attempting to work on. The picture above is taken from the sampled field for the pilot project. Follow us on Phase two part.