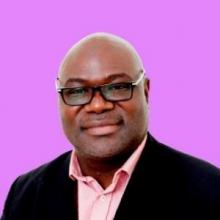 The Department of Civil and Environmental Engineering, in its quest to meet growing industry and public demand, has introduced five Master of Engineering programmes, which are all currently running.  The total number of programmes is five (05), these being:
Bachelor of Engineering in Civil and Environmental Engineering
Master of Engineering in Project Management
Master of Engineering in Construction Management
Master of Engineering in Structural Engineering
Master of Engineering in Water Resources Engineering
Master of Engineering in Environmental Engineering.
 
Our Mission
The Department of Civil and Environmental Engineering delivers world class education, research and scholarship, with particular  emphasis on application of teaching and research for national development and to solve problems faced by industry and society as a whole.
 Historical Overview
The Department of Civil and Environmental Engineering at the University of Zambia was founded in 1968. The Department offers human resource development, research and consultancy to both the public and private sectors. The specific activities of the Department include training, planning, design, construction and maintenance of national infrastructure for environmental control, development of natural resources, buildings and transportation facilities as required by the dynamic world in environmentally friendly best practices.
 Department Structure
Structural Engineering
Geotechnical Engineering
Environmental Engineering
Fluid Mechanics and Hydraulics
Soil Mechanics and Foundation Engineering
Water Resources Engineering
Highway and Traffic Engineering
Construction Management
 The Department has the following disciplines
Structural Engineering
Consultancy and Research
Structural design expertise available in the Department include: structural design, analysis and appraisal, as well as analytical modelling. Projects undertaken by members of staff include water retaining structures, bridges, residential and commercial buildings.
Laboratory Facilities
Tests that can be carried out structural engineering laboratory include grading of concrete aggregates, silt content, specific gravity, destructive and non-destructive testing (cubes, cylinders, cores, Schimdt hammer) for strength and cracking, tests on clay, concrete, sand-cement and engineering  masonry units (bricks and blocks) using compression machines, tensile testing of steel reinforcement bars, compression, tension, shear and bending of timber, density and moisture content for timber.
Geotechnical Engineering
Consultancy and Research
The following geotechnical services are offered by the Department: soil classification of engineering soils, natural and excavated slopes, seepage and permeability of soils, underground excavations, engineered fills and embankments, soil reinforcement; soil nails and ground anchorage, tunneling and trenching, shortcrete and rockbolts, site assessment, type selection and surveillance of dams, soil and water retaining structures.
Laboratory Services
Testing of soil for foundation purposes that can be performed include: grading (sieve analysis and sedimentation), moisture content, Atterberg limits, density, compaction, bearing capacity, CBR, unconfined compression test, triaxial test, shrinkage test, shear test, permeability and consolidation.  The Department is also able to design soil-cement mixes for stabilisation purposes and masonry units.  Figure 1 below shows the inside of the 'dry lab' offering both structural and geotechnical testing laboratory facilities.
Water Resources Engineering
Consultancy and Research
Services available in the this area include: Private Sector Participation (PSP) in the water sector, water demand management, rainwater harvesting, water law, water rights and water policy studies, community water supply and sanitation consultancy support, groundwater management, groundwater quality analyses, hydrological investigations, water resources planning, discharge and water level measurements/analysis, dam design and reservoir management, storm drainage design/evaluation/management, appropriate technologies, environmental impact assessments/diagnostics/auditing/risk assessment, environmental and water studies, environmental policy, strategy or legislation formulation, current environmental legislation and waste discharge requirements in Zambia, assessment of drinking water quality, wastewater/effluent quality, assisting industry in meeting ECZ/water and sewerage company industrial effluent discharge requirements, industrial wastewater management, water treatment plant operations, wastewater treatment plant operations, water quality monitoring, solid waste landfill siting, solid waste management, process selection/appraisal, report reviews, process testing.
Laboratory Facilities
Environmental Engineeering
Analysis of a range of physical, chemical and microbiological parameters in water and wastewater can be conducted.
Hydraulics/ Fluid Mechanics
Available equipment include a demonstration flume complete with pumps, storage tanks and weirs, propeller current meters, depth measuring equipment, Armfield pipe-flow apparatus, perspex tank assemblies, venturimeter-cum-piezometer assemblies, hydraulic bench, center of pressure apparatus.
Highway and Transportation Engineering
Consultancy and Research
The Department offers expertise in traffic engineering, railway engineering, airport engineering, highway analysis/design, highway and transportation engineering.
Laboratory Facilities
Tests that can be conducted include grading and strength tests on aggregates. Other tests include flakiness index, elongation index, average least dimension, specific gravity, aggregate crushing value, ten percent fines, aggregate soundness, water absorption, soluble salts.
For bituminous materials and mixes, the Department can carry out tests on aggregates and coating stripping test.  For fillers, we are able to determine grading, specific gravity, bulk density.  We also  design asphalt concrete and bituminous soil stabilised mixes.  On bitumen, we carry out penetration, softening point and ductility tests.  For the mixes we can determine, binder content and aggregate grading, Carlifornian Bearing Ratio (CBR).
Construction Management
Consultancy and Research
The Department has expertise in project planning, project management, contract management,  procurement, operation and management of construction equipment, occupational health and safety issues in construction, critical path methods in construction, project feasibility studies, execution and appraisal, and environmental management of construction projects.
Technology Management and Operation of Urban Drainage System

Target group: Town Planners, Engineers, Engineering Instructors. Duration: 3 Days

Modelling in Structural Engineering

Target group: Structural Engineers. Duration: 3 Days

Non-Destructive Testing (NDT) in Civil Engineering Infrastructure

Target group: Civil/Maintenance Engineers. Duration: 3 Days

Environmental Impact Assessment

Target group: Engineers, Environmetal specialists. Duration: 2 Weeks