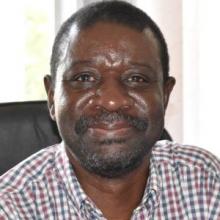 Department of Social Work and Sociology
Biography
Academic Qualifications:
BSW, UNZA
MSc,

University of British Columbia

PhD, 

University of Alabama
Research Interests
Poverty and vulnerability in an international context

Social welfare policy

Planning
Publications
Chisanga, B. & Butterfield, A. K. J. (2007). Community development.  In T. Mizrahi & L. Davis (Eds.), Encyclopedia of Social Work (20th Ed.). Vol. 1 A-C.  N.Y.: Oxford University Press. Pp. 375-379.
Chisanga, B. (2005) "Poverty – United States." In J. M. Herrick & P. H. Stuart. (Eds.). Encyclopedia of Social Welfare History in North America. Thousand Oaks, CA: Sage Publications, Inc. pp. 286-289
Chisanga, B. (2003). Community participation and the status of women in developing countries: The case of community service provision in Zambia". The Journal of Social Work Research and Evaluation: An International Publication, 4(1), 83-94.
Chisanga, B., Masiye, G., Billups, J., and Julia, M. C. (1999). Poverty Experiences in Zambia: What next For Civil Society and Socioeconomic Development? Social Development Issues, 2(1), 37- 46.
Chisanga, B., Chigunta, F. J. and Masiye, G. (1998). Will the Poor always be with us? Poverty experiences in Zambia. Lusaka: Committee for Campaign Against Poverty in Zambia.
Chisanga, B., Masiye, G., Tembo, R. and Mwanza, A. (1998). "Social policy and Research environment in Zambia". Journal of Social Development in Africa, 13 (2), 35- 43.