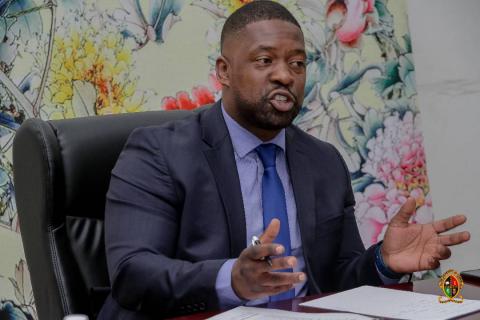 The Ministry of Youth, Sport and Arts has partnered with the University of Zambia School of Education to offer training programmes in sports administration, management, and coaching to sports personnel.
Speaking during the official opening of the joint short course training workshop held at the University of Zambia (UNZA), Ministry of, Youth, Sport and Art Permanent Secretary Mr Kangwa Chileshe said the training was an integral part of sports development in Zambia aimed at improving both the standards and performance in the sports field. To achieve the high standard and desired performance, Mr Chleshe said it was important to provide systematic, short, medium and long-term training programmes tailored for sports personnel.  Mr Chileshe said the steps being taken to build capacity among personnel in the sports fraternity by increasing their knowledge in sports management, administration and coaching were in line with the National Sports Policy whose objective was to strengthen the capacity of sports administrators and institutions dealing with sports development.
Mr Chileshe said with the growing competitiveness in the field of sports it was important to ensure that all sports administrators, managers, and coaches were appropriately trained and qualified by the National Sports Accreditation scheme if they were to deliver a quality service.  "Therefore the Ministry of Youth, Sports, and Arts, through such partnerships with the University of Zambia, National Sports Council of Zambia and other sports confederations will conduct training programmes for sports personnel in sports administration, management and coaching, good governance, transparency and accountability in sports administration and management; facilitate the mobilisation of materials and financial resources for capacity building programmes, as well as establish a national sports accreditation," he said. 
Mr Chileshe further said collaboration between the Ministry of Sports, UNZA and other stakeholders such as the National Olympic Committee and other federations was critical because it creates an opportunity to critique, analyse and improve the sporting experiences of the sports personnel.  "I would like to assure the University of Zambia that my ministry will support any activity aimed at building capacity for the sports personnel,"  said Mr Chileshe.
And the University of Zambia Dean of Education Dr Bentry Nkhata appealed to the government to help the School of Education to come up with a stand-alone department of Physical Education and Sport which will help to train students in sporting activities.